We get it. You already have so many online accounts and you can barely remember the passwords to any of them. Or maybe you think that anything that has to do with your financials should remain strictly offline for the sake of confidentiality. Regardless of your reasoning, we advise you to register for a Canada Revenue Agency My Account.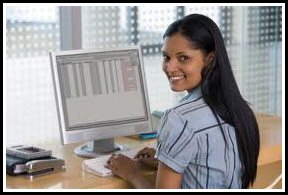 WHAT IS MY ACCOUNT?
My Account is a secure, online portal offered by the Government of Canada that allows you to access your income and benefit information. This includes all of your income statements, notices of assessment, RRSP and TFSA information, and much more. You can also use My Account to complete tasks such as tracking your refund, setting up direct deposit, and updating your address. Overall, registering for My Account provides you with rapid access to valuable information and functions.
STILL NOT CONVINCED?
Here are some more reasons why you should register:
See your documents right away once they have been processed, rather than waiting for them to come in the mail – this also saves the environment!
Update your information online rather than waiting on hold on the phone (for up to an hour!!) or mailing it
You never know when you may need the documents available on My Account – i.e.: proof of income documents are often needed for mortgage applications
You can claim deductions and credits that you missed from as far back as 10 years, so it is highly valuable to review your documents!
HOW DO I REGISTER?
The final reason for registration (as if you needed another one) is that it is incredibly simple. To start your registration, click here. All you need is:
Your Social Insurance Number
Your date of birth
Your current postal code
Your current/previous year tax return (will request information from a specific line)
That's it! After initial registration, you will gain access to a limited array of services until you receive your security code in the mail, which generally takes between 5-10 business days. For a full list of services, click here. You have now successfully made your life easier for a long time to come.
If you are needing these documents for your clients you can share this post or use a service that we provide at www.MrTaxes.ca/poi to obtain documents for clients within 24 business hours. Ask about our referral program.